Event Planning
M-PALM specializes in event planning, from concepts to logistics and marketing. Our experience includes Virtual events, Live In-Person events,  and Hybrid events. We have the knowledge and experience to plan your event from start to finish. And we customize our services to meet your needs and your budget.
M-PALM has planned and managed events across the United States. From design to management, small meetings to large conventions - M-PALM has the resources, partners and vendors to make your event a success.
Tell us how we can help you make your next event a success. Contact us here.
Virtual Event Planning
M-PALM utilizes a variety of online virtual event platforms with outstanding professional clarity and communication. They are user-friendly, allowing multiple guests to access various features simultaneously, and they are completely scalable for all size events and budgets. Most platforms allow us to combine live presentations, speakers, performances and more with recorded video and virtual expo technology.
A great example is CNTV, one of our virtual conferencing partners, see their short presentation below: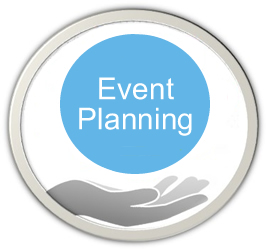 "M-PALM's ability to handle association and corporate housing
and negotiate housing rates with the hotel is amazing!

"